Lecture
Sprachgewalt – Luthers Lust an Paradoxien (Die Heidelberger Disputatio)
Jochen Hörisch
Mannheim, German Studies and Media Analysis
March 11, 2019
Monday
4:30 – 6:00 pm
205 East Pyne
Image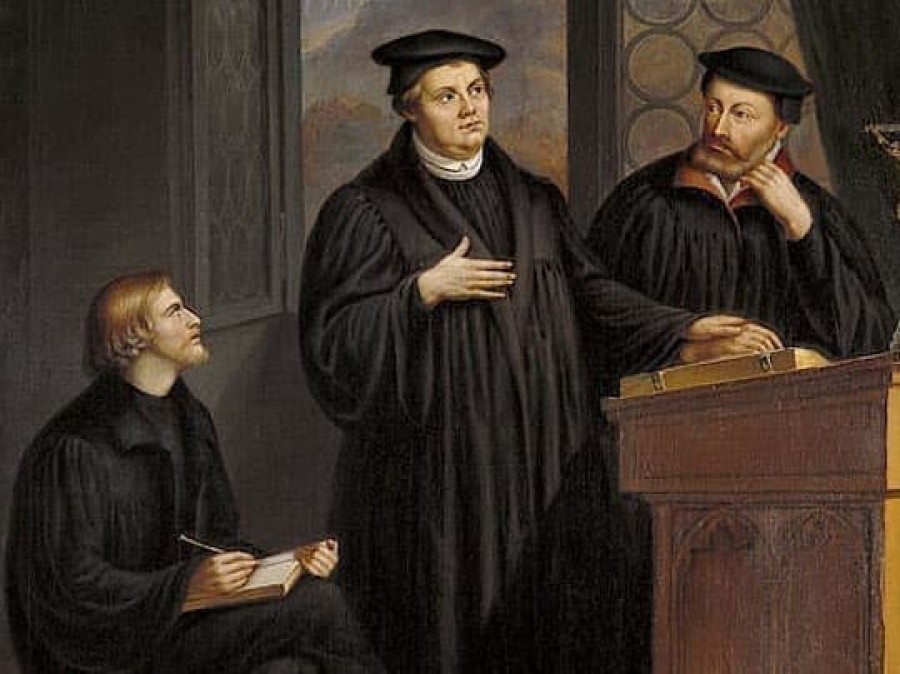 It may be Luther's greatest theological achievement that he did not conceal but succinctly exposed Christian religion's love of paradox. All his most famous propositions are plagued by paradox: Man is simul justus et peccator; Christians are subject to no one and everyone; Jesus Christ is the both mortal and immortal Son of both Man and God. One further unmistakable paradox has, however, rarely been considered: Luther uses his favorite word sola/solus in the plural, and thus in a contradictory manner. Whoever says sola fide, sola gratia, sola scriptura and solus Christus makes highly paradoxical use of the word "alone." A quadruple or multiple "alone" is, after all, not exclusive – but one among many.
The lecture will be held in German.
Sponsored by the German Department.