Michael Jennings
Class of 1900 Professor of Modern Languages, Professor of German
Image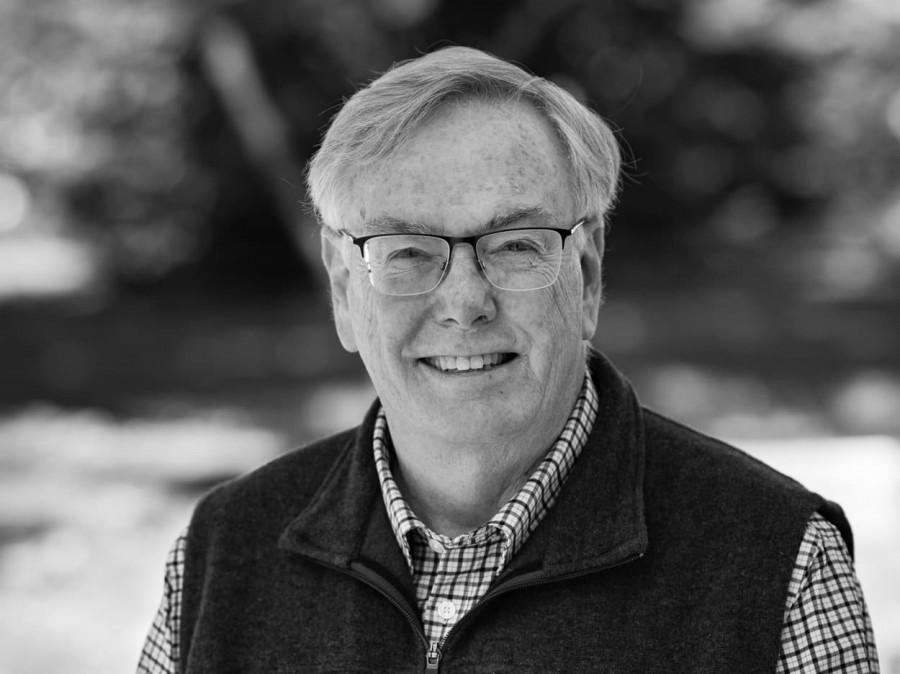 Profile
Michael Jennings focuses his teaching and research on European culture in the twentieth century. In addition to literature, he teaches and writes on topics in cultural theory and the visual arts, with special emphasis on photography. He approaches cultural material from a perspective informed by historicist interpretive strategies and the critical theory of the Frankfurt School. He has a special interest in theological aspects of modern European literature.
Jennings is an Associated Faculty Member of the Department of Art and Archaeology, the Department of French and Italian, and the School of Architecture; he is a Faculty Associate of the Center for the Study of Religion. He sits on the Executive Committee of the Program in European Cultural Studies.
He is the author of two books on Walter Benjamin: Dialectical Images: Walter Benjamin's Theory of Literary Criticism (Cornell University Press, 1987) and, with Howard Eiland, Walter Benjamin: A Critical Life (Harvard University Press, 2014). He also serves as the general editor of the standard English-language edition of Benjamin's works, Walter Benjamin, Selected Writings (Harvard University Press, four volumes, 1996ff.) and the editor of a series of collections of Benjamin's texts intended for classroom use, including The Writer of Modern Life: Essays on Charles Baudelaire (2007); with Brigid Doherty and Thomas Levin, The Work of Art in the Age of its Technological Reproducibility and other Writings on Media (2008); and One Way Street (2016).
His published work includes articles on the theory of art history (Alois Riegl, Wihelm Worringer), modernism in its relationship to capitalist modernity (Robert Musil, Franz Kafka, Uwe Johnson, Rolf Dieter Brinkmann), Weimar culture (Berlin Dada, Alfred Döblin, Thomas Mann, forms of literary criticism), eighteenth-century aesthetics (Sturm und Drang, J.M.R. Lenz, Friedrich Hölderlin), modern media (print culture and modernism), and German photography (Weimar photo essays, industrial photography, Laszlo Moholy-Nagy, August Sander, Albert Renger-Patzsch, Michael Schmidt). He is the editor, with Detlef Mertins, of a facsimile edition of the avantgarde journal G: Journal of Elemental Form-Creation (Getty Research Institute, 2010); with Tobias Wilke, of a special issue of Grey Room on Walter Benjamin and the Theory of Media; and with Stanley Corngold, of a special issue of Monatshefte on Kafka's Late Style.
His work has been translated into Chinese, German, Italian, Korean, Polish, Portuguese, Russian, and Spanish.
He is currently at work on a critical biography of the author, filmmaker, and social theorist Alexander Kluge that will appear with Suhrkamp Verlag.
Jennings serves as Director of the Alexander Kluge Research Collection at Princeton University and the Co-Director, with Ben Morgan and Anthony Phelan, of the Oxford-Princeton Research Collaboration in German. He serves as co-chair of the Executive Committee of the International Walter Benjamin Society and sits on the Executive Committee of the International Uwe Johnson Association. He is a member of the Editorial Board of the journals Vermischte Nachrichten: Alexander Kluge-Jahrbuch; Transit: A Journal of Travel, Migration, and Multiculturalism in the German-Speaking World; links: Rivista di letteratura e cultura tedesca; and Cultura: International Journal of Philosophy and Culture. He has served on the jury for the ACLA's Harry Levin Prize and the Laura Shannon Prize in Contemporary European Studies, and on the national selection committees for the DAAD, the American Academy in Berlin, and the Mellon / Volkswagenstiftung.
After serving as Master of Rockefeller College from 1990–1999 and as Chair of the Department of German from 1999–2012, Jennings served as co-chair of the steering committee for Princeton University's decennial accreditation process (2011–2014).
Selected Publications
Belknap Press / Harvard University Press,
Belknap Press / Harvard University Press,