Concert
An Evening of Beethoven's Chamber Music
Princeton Chamber Music Society
April 13, 2019
Saturday
7:00 – 9:00 pm
Chancellor Green Rotunda
Image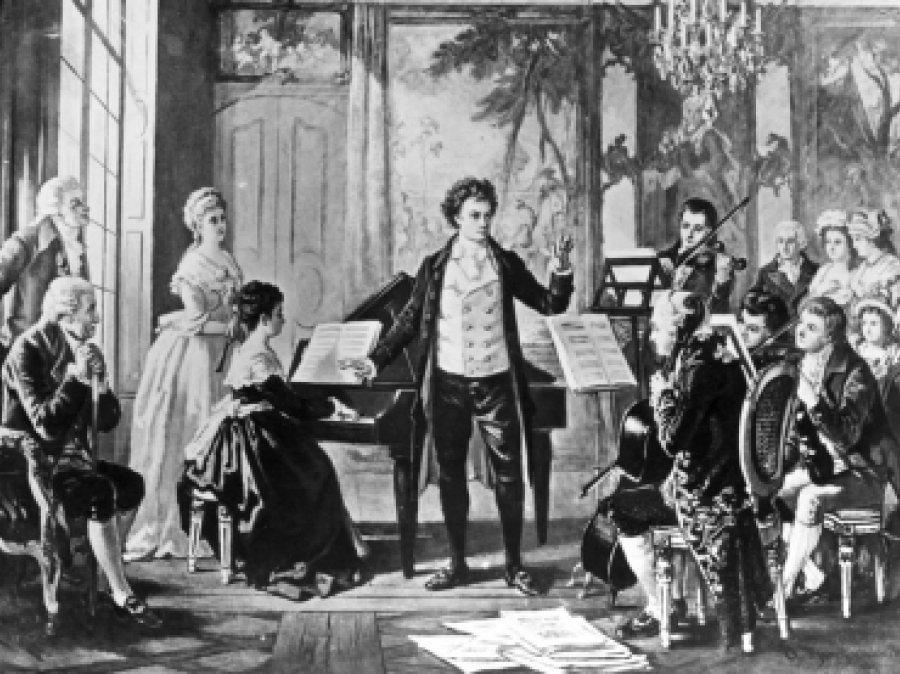 An evening of Beethoven's chamber music. With introductions by Sean Toland.
Through both instrumental and vocal works, the program will examine the musical problems Beethoven dealt with across his career, and the very different solutions he found.

- Violin sonata in D, Op. 12, No. 1

- Cello sonata in C, Op. 102, No. 1

- An die ferne Geliebte

- Cavatina from String Quartet in B flat, Op. 130
Sponsored by The Princeton University Department of German in collaboration with the Princeton Chamber Music Society.