Film Screening
HARUN FAROCKI - Rare Early Films on Architecture - A Free Public Screening
Harun Farocki
March 6, 2023
Monday
7:00 pm
205 East Pyne
Image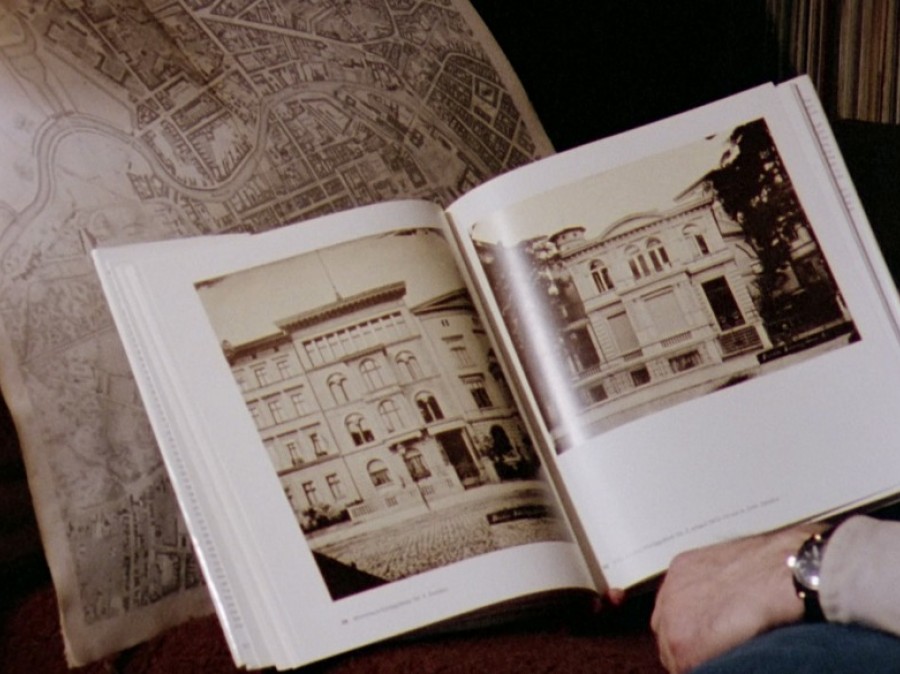 In conjunction with the upcoming German Department lecture "Spatial Operations. Harun Farocki and Architecture" by Volker Pantenburg (Seminar für Filmwissenschaft, Universität Zürich) @ 4:30pm on March 20, we are organizing a screening this coming Monday, March 6 @ 7pm in East Pyne 205 of a few films by Harun Farocki. The two-hour program, which features rarely shown early works that will be discussed by Pantenburg in his talk, is free and open to all interested parties.
Please note that the archival copies that we were provided for this screening are in German without subtitles.
Film Program:
"Industrie und Fotografie" (1979: 44 mins)
Farocki frequently chooses a single news photo as his pretext. In his film he explains convincingly that 'learning from images' is not so much a question of having power over the image or a consistent subject-position towards the image, which would allow the filmmaker access to complete knowledge. Instead he insists on pursuing photography's separation of reference and discourse, by proving this to be a separation of the subject as well as a separation within the subject itself.
1945 lagen Deutschlands Städte in Trümmern. Die Zerstörungen waren so groß, daß die Zeit vor dem Krieg zu einer fernen Erinnerung wurde. Doch bald schon wurde es leicht und schön, an eine bessere Zukunft der Städte zu glauben. Die Trümmer boten eine Voraussetzung für ein radikal neues Bauen. So wurde Deutschland zum Wallfahrtsort der Architekturavantgarde aus aller Welt. […]
Der Film von Harun Farocki versammelt Fotografien, läßt Architektur- und Stadthistoriker, Fotografen und einen Schriftsteller sprechen. Thema ist unser Verhältnis zu alter und neuer Architektur und die Wandlungen dieses Verhältnisses in der Nachkriegszeit, vorgeführt an Bildern der Architektur Berlins.
"Arbeiter verlassen die Fabrik" (1995: 36 mins)
Die erste Kamera in der Geschichte des Films war auf eine Fabrik gerichtet, aber nach hundert Jahren läßt sich sagen, daß die Fabrik den Film kaum angezogen, eher abgestoßen hat. Der Arbeits- oder Arbeiterfilm ist kein Hauptgenre geworden, der Platz vor der Fabrik ist ein Nebenschauplatz geblieben. Das Werkstor formiert die von der Arbeitsordnung vergleichzeitigten Arbeiterinnen und Arbeiter, die Kompression erzeugt das Bild einer Arbeiterschaft.
For further information and any questions, please contact Marie-Louise James or Tom Levin