Reading Group
Arriving in the Present:
Transcultural Perspectives in Contemporary German-Speaking Contexts—A Reading Group
Hybrid
November 29, 2023
Wednesday
12:00 pm
East Pyne 207
Image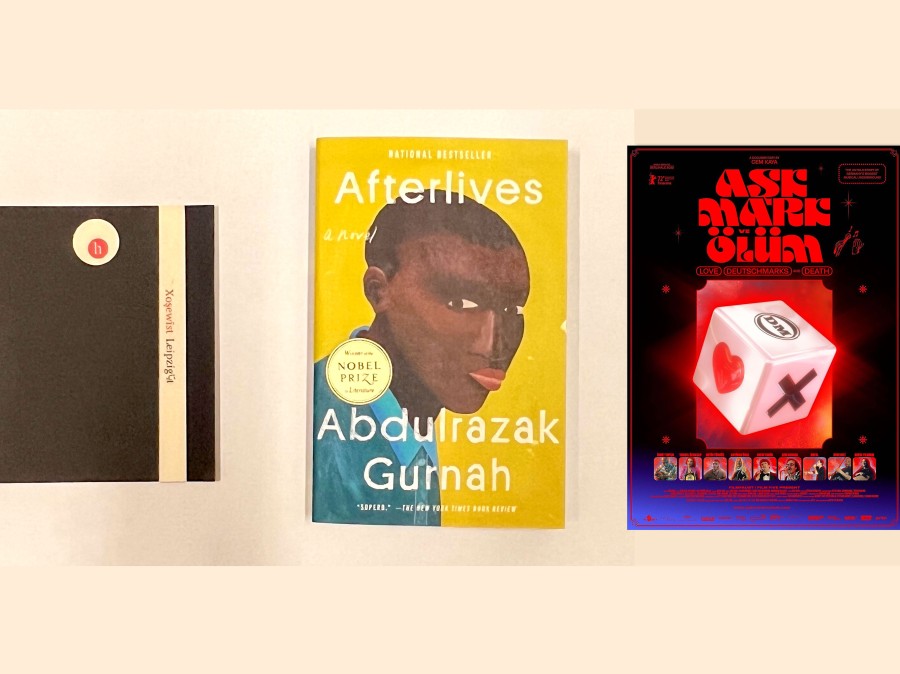 We are pleased to announce the continuation of our reading group, the first phase in a three-part initiative to expand and diversify the community of the Department of German at Princeton by fostering the study of an increasingly relevant field in German Studies: "Transnational Literatures" and "Literature of (Post-) Migration." A group organized by Professors Sara S. Poor and Barbara N. Nagel and consisting of faculty and students from Princeton, Rutgers, and University of Pennsylvania will meet six times in the coming academic year to discuss new works being discussed in social media, cultural venues, and in academic circles.
Our objectives are twofold:
1) to familiarize ourselves with some recent primary materials (short story, novel, film, drama); and
2) to foster connections between Germanists both here and at our neighboring institution
October 3 - Leipzigيّاt by Xoşewîst
- PCLS East Pyne 011
November 14 - Afterlives by Abdulrazak Gurnah
-PCLS East Pyne 011
November 28 -"Love, Deutschmarks and Death" (original title: Aşk, Mark ve Ölüm/ Liebe, D-Mark und Tod) directed by Cem Kaya
- PCLS East Pyne 011
Books will be supplied for up to 30 participating students.
Email Zeytun West to participate.
Made possible with generous support provided by a Magic Fund Flash Grant.