Metropolitan Opera at Lincoln Center
Der Rosenkavalier 
Richard Strauss
April 15, 2023
Saturday
8:30 am
Metropolitan Opera House - Lincoln Center Plaza - New York City
Image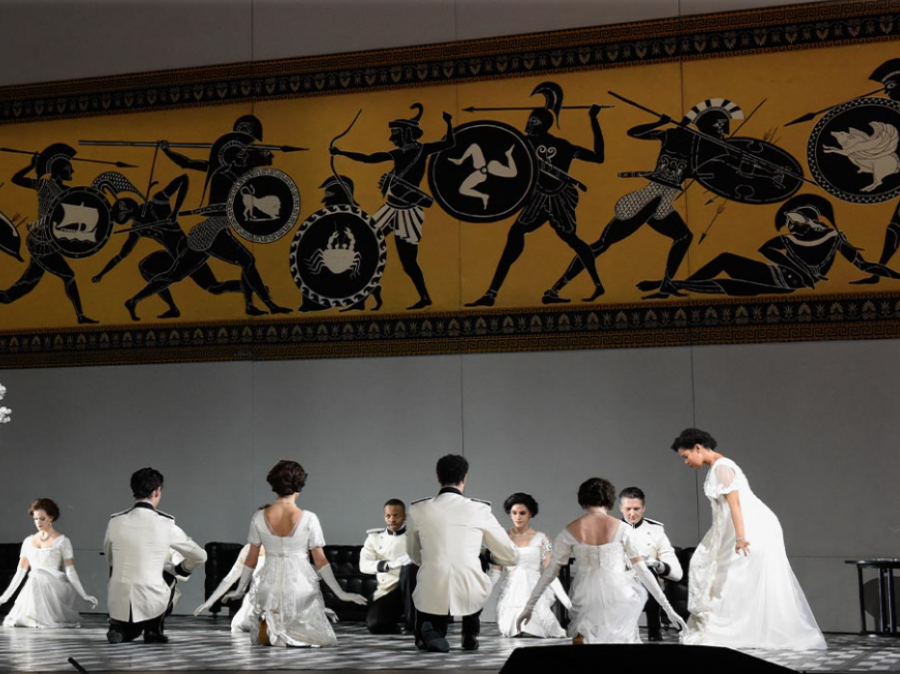 The German Department is sponsoring a trip to The Metropolitan Opera at Lincoln Center.
The performance starts at 12:00 pm. A bus will depart from Princeton University, at 8:30 am -Princeton Station (WaWa). 
The cost to attend is $20 which will be charged to your student account, this includes roundtrip bus fare to Lincoln Center and a ticket to the performance.
The event is for PU ID holders only.
A sterling cast assembles for Strauss's grand Viennese comedy. Soprano Lise Davidsen is the aging Marschallin, opposite mezzo-soprano Samantha Hankey as her lover Octavian and soprano Erin Morley as Sophie, the beautiful younger woman who steals his heart. Bass Günther Groissböck returns as the churlish Baron Ochs, and Markus Brück is Sophie's wealthy father, Faninal. Maestro Simone Young takes the Met podium to oversee Robert Carsen's fin-de-siècle staging.
A co-production of the Metropolitan Opera; Royal Opera House, Covent Garden, London; Teatro Colón, Buenos Aires; and Teatro Regio di Torino
On-site contacts Dennis Shaefer dennis.schaefer@princeton.edu and Xuxu Song xuxusong@princeton.edu