Reading
To / From: Hanne Darboven and Sol LeWitt
April 27, 2018
Friday
1:30 – 2:30 pm
207 East Pyne
Image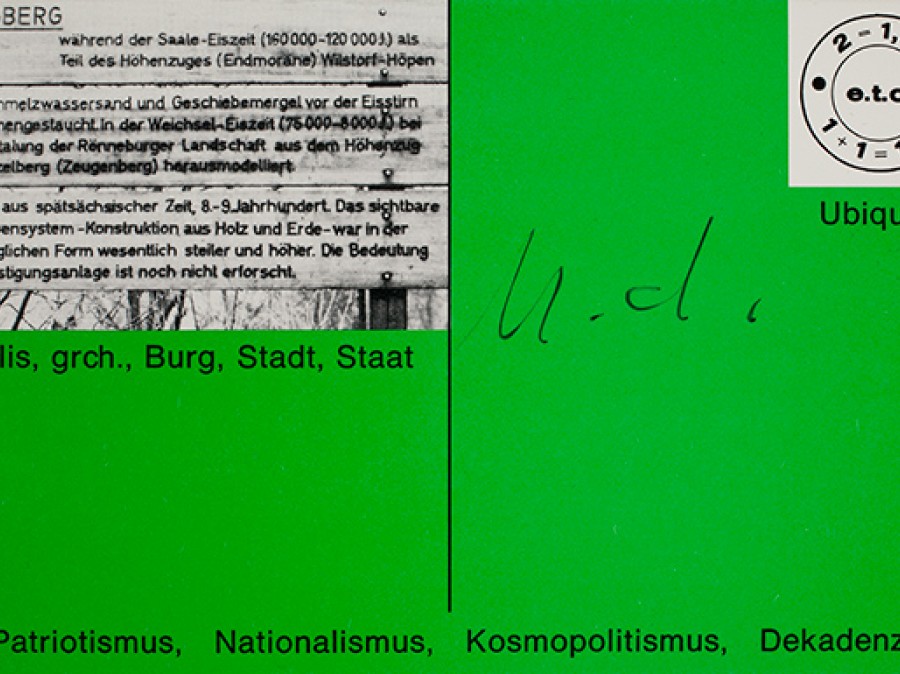 Readings from letters exchanged between Hanne Darboven and the American artist Sol LeWitt (1928–2007), who maintained a decades-long correspondence that began when the two artists met in New York in the the late 1960s. Seating will not be provided.
More information at European Cultural Studies
Related event: Hanne Darboven's Address – Place and Time, Princeton University Art Museum
The exhibition in East Pyne 207 will remain through June 12, 2018.
Sponsored by the Department of Art and Archaeology; German Department; Program in European Cultural Studies.