Fall 2017 Lecture Series
Reshaping the Humanities and Sciences: The Berlin Lautabteilung in the 1920s
Viktoria Tkaczyk
Humboldt University, Berlin
Max Planck Institute for the History of Science, Berlin
November 16, 2017
Thursday
3:30 – 5:00 pm
205 East Pyne
Image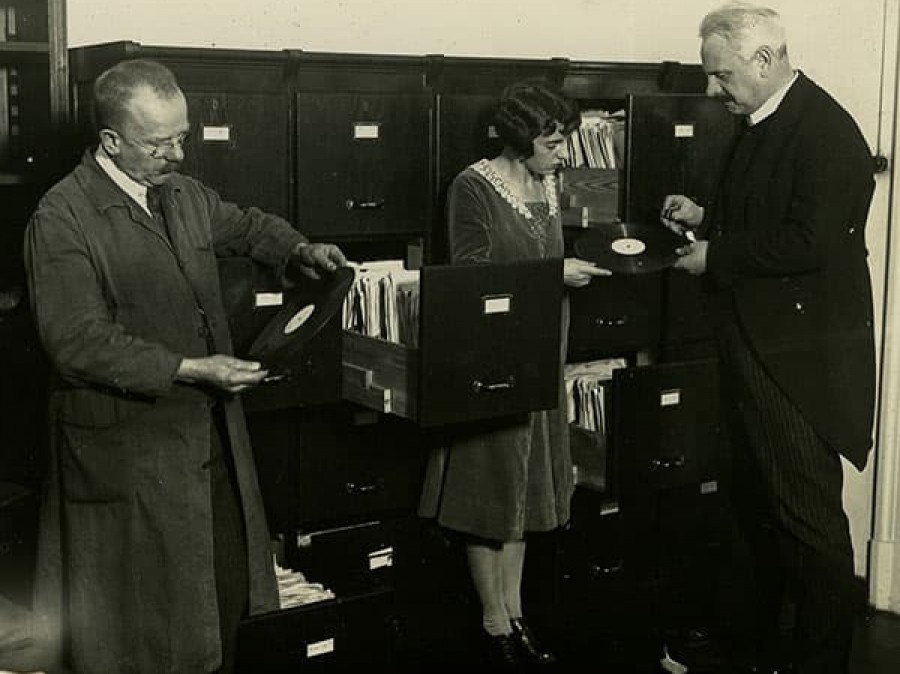 This talk's focus is the Lautabteilung ("sound department") of the Prussian State Library, directed by the language teacher and phonetician Wilhelm Doegen in the 1920s. In terms of academic infrastructures, I trace how the Lautabteilung emerged from the Royal Prussian Phonographic Commission, led by Doegen with the aim of recording prisoners of war interned near Berlin during 1915 and 1918. Doegen's later Sound Department continued to serve several state authorities in interwar Germany, and attempted to unite the potentials of a scholarly sound collection and an acoustic laboratory. It aimed to establish the gramophone as a novel research technology that could unite multiple disciplines ranging from linguistics and language studies to musicology, ethnology, anthropology, zoology, criminology, medicine, and psychology. I will look more closely at two projects incorporated by the department, in applied psychology (led by psychologist Fritz Giese) and applied linguistics (led by linguist Theodor Siebs), which reveal regulative and future-oriented projections of German labor policy and language use. These two projects marked an important shift from earlier visions of scientific sound archives, motivated by a historicist desire for exhaustiveness and conceived as serving the purposes of analysis, toward an understanding of sound archiving as applied research.
Viktoria Tkaczyk leads the Research Group "Epistemes of Modern Acoustics" at the Max Planck Institute for the History of Science, Berlin, and is a professor at the Institut für Kulturwissenschaft, Humboldt-Universität zu Berlin. She is currently working on the emergence of new techniques of "thinking with sound" in a range of disciplines around 1900, and on a long history of architectural acoustics.
Sponsored by the German Department.