Performance
Will there still be singing – A Hanns Eisler Cabaret
Karyn Levitt
New York soprano
December 1, 2017
Friday
6:30 – 8:00 pm
Taplin Auditorium – Fine Hall
Image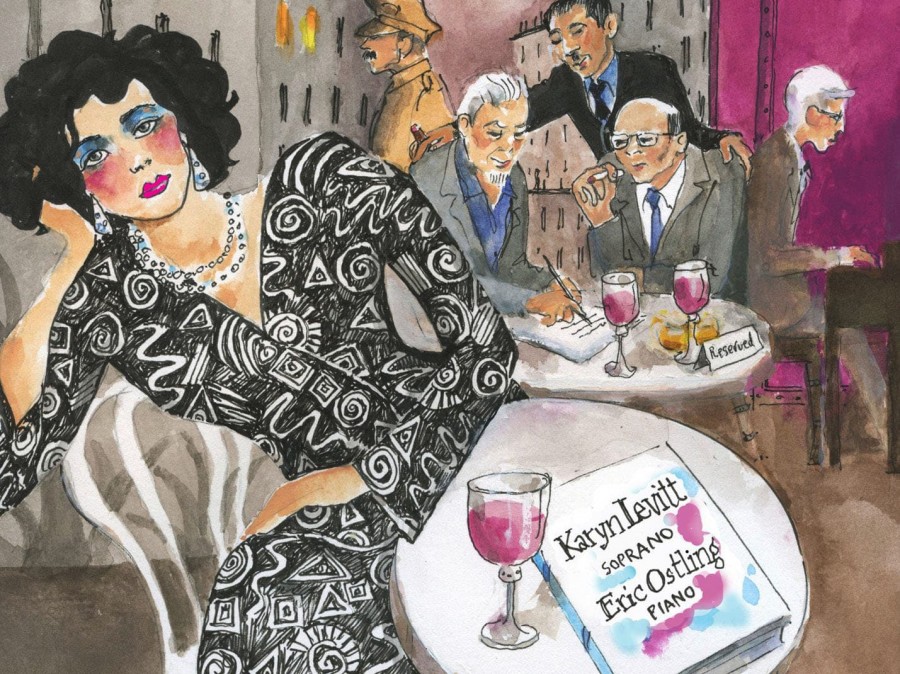 New York soprano Karyn Levitt comes to Princeton University's Taplin Auditorium with her celebrated program "Will there still be singing – A Hanns Eisler Cabaret"
After a tremendous success at the Brecht Haus in Berlin and at different venues in New York City, incl. the Metropolitan Room, Karyn Levitt and her pianist Eric Ostling are excited to bring the program to Princeton University. Their show of Hanns Eisler songs and music with the words from Bertolt Brecht in English translation by Eric Bentley was premiered in Manhattan at the famous Café Sabarsky at the Neue Galerie at Central Park.
With its stirring songs, the show takes you back to last century's Europe, its oppressive yet vibrant political times and through the life of Hanns Eisler, Brecht's favorite collaborator, Schoenberg's best student and Kurt Weill's contemporary.
Karyn Levitt is THE performer of the English Eisler/Brecht repertoire of our time. Her close working relationship with her mentor, Brecht translator and friend Eric Bentley gives her the opportunity to consult with a contemporary witness and the source of the acclaimed translations to excite the next generation with Hanns Eisler's music and Bertolt Brecht's lyrics. Eric Bentley lives in New York and celebrated his 101st birthday this year.
Levitt also recorded the repertoire on her acclaimed CD Eric Bentley's Brecht-Eisler Song Book.
"A highly successful new release… by Karyn Levitt, Eric Ostling, Brecht, Eisler and Eric Bentley – it comes with a warm recommendation, not only to English-speaking audiences." – Peter Deeg, International Hanns Eisler Society, Berlin
Her future plans include Songs for Mother Courage with music by Darius Milhaud and words by Bertolt Brecht in English versions by Eric Bentley. A program which was only once performed by her in the world premiere at the Centennial Tribute to Eric Bentley at New York's Town Hall in 2016.
For more information please visit www.karynlevitt.com and www.royalroadproductions.com