Study Abroad
Berlin: A Media Metropolis
Image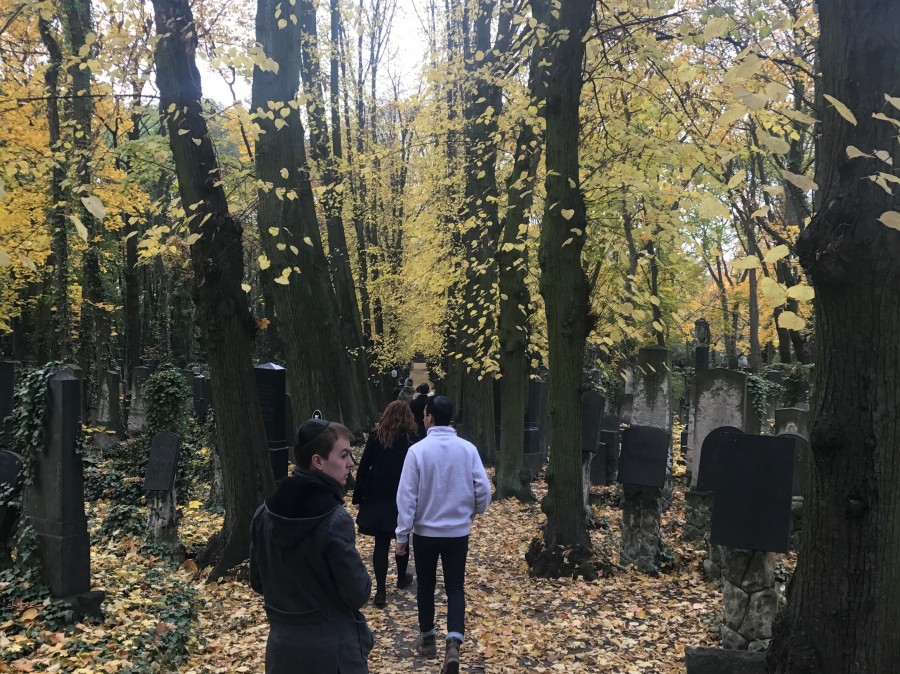 Prof. Joel Lande's seminar Berlin: A Media Metropolis travels to the German capital over Fall Break
The German Department's 2016 Fall-semester seminar GER307 Berlin: A Media Metropolis (https://registrar.princeton.edu/course-offerings/course_details.xml?courseid=003159&term=1172) undertook an in-depth exploration of one of the most vibrant cities in Europe. Using texts and images focused on Berlin as the basis for discussion, the seminar meetings throughout the semester investigated major historical moments from the eighteenth century to the present. The course began by studying the debates over religious difference in the Enlightenment, with a special focus on the place of the Jews in civil society. It then proceeded to look at major journalistic projects of the nineteenth century, which in turn led to discussions of the major literary and artistic projects of German Modernism. The goal was to uncover the various means by which literature and the visual arts engaged the relationship between the individual, the collective, and the city. The seminar concluded with a discussion of the explosive music, party, and rave scene that has made Berlin a city of unparalleled vitality and excitement – from Tresor and the Love Parade to Berghain.
During the Fall Break Prof. Lande took the group of ten lucky undergraduates to Berlin to explore first-hand the institutions, media, and events that have made Berlin not just the centerpiece of German political and cultural life, but also one of the most influential and fascinating sites of modern history. Naturally, the trip included visits to many of the most well-known sites of modern Germany: the Brandenburg Gate, the Siegessäule, the Tiergarten, Potsdamer Platz, Checkpoint Charlie, the East Side Gallery, the Bundestag, the Jewish cemetery at Weisensee, and much more. One of the highlights was a bicycle tour through the historical town of Potsdam, where the students saw the Sanssouci Palace built by Frederick the Great as well as its elaborate gardens. The seminar participants also visited the extraordinary array of Berlin museums – from the Pergamon Museum, with its singular collection of antiquities, to the modernist collections at the Hamburger Bahnhof and the Neue Nationalgalarie. Walking tours through East Berlin provided an up-close view of the austere boulevards of the DDR period as well as the rapid processes of modernization and gentrification visible in neighborhoods such as Prenzlauer Berg. The in situ immersion in the exciting streets of Berlin allowed the group to experience first hand the many phases of German political history – from the Prussian monarchy through the unification of the German nation state, from the Nazi rule through the division between east and west.
The students in the class, all of whom had a solid competency in spoken and written German, lived as near-natives for ten days. The group of juniors and seniors included German Department majors Allison Fleming, Charlie Baker, and Alexander Robinson, as well as a handful of certificate students.