German Senior Performance
German Major Jaclyn Hovsmith '20 featured in Mother Courage and Her Children
Image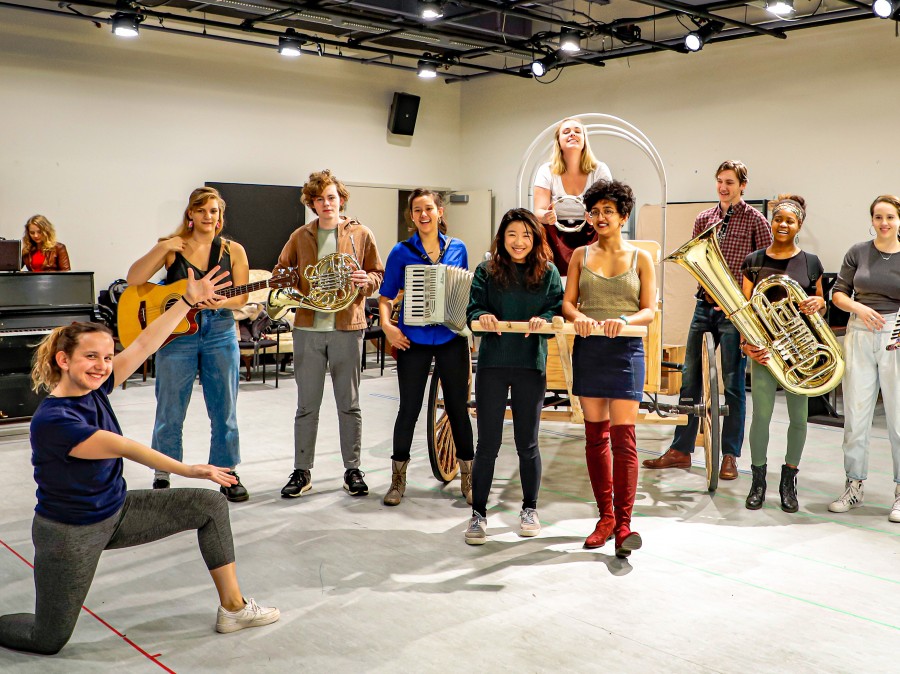 Mother Courage and Her Children, Bertolt Brecht's masterpiece of epic theater in an adaptation by Tony Kushner, about a family, trapped by socio-political constraints, trying to survive the impossibility of war in this boisterous comedy filled with original songs, presented by Princeton University's Programs in Theater and Music Theater.
Featuring senior Abby Spare in the title role, senior Jaclyn Hovsmith in several roles and serving as dramaturg, and directed by Princeton Professor R.N. Sandberg, with original music by Vince Di Mura, and performed by Princeton students.
November 15, 16, 21, 22 and 23 at 8:00 p.m.
For tickets and more information.