Alumni
German Studies is 'Life Changing' for Local Princeton Alumna
Image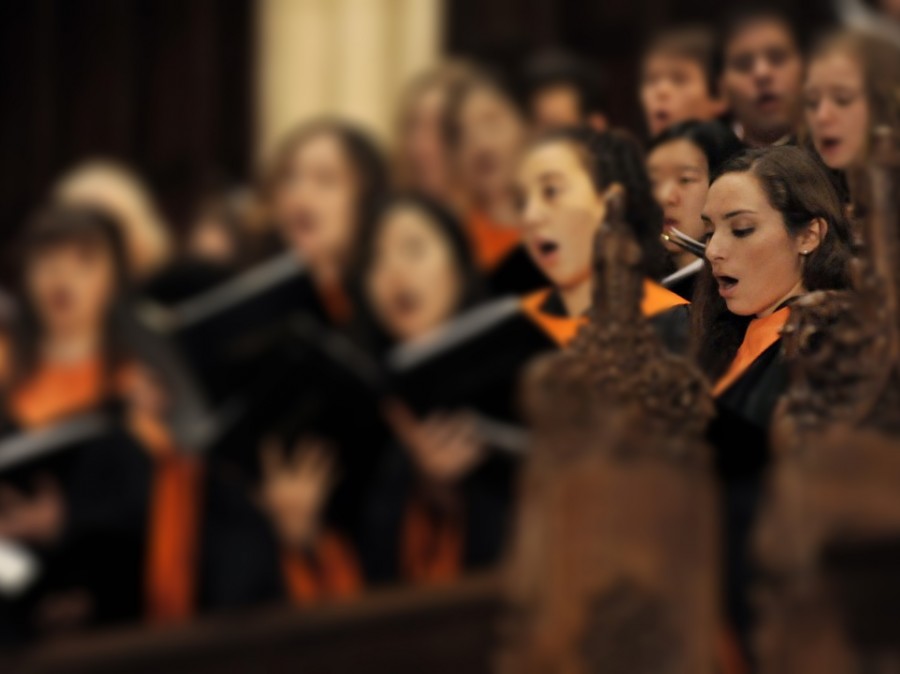 Princeton University Alumna Allison Fleming was fascinated with German language and culture long before she arrived as an undergraduate student on campus back in 2014.
Although she isn't German, her dad, John was born on an army base in Regensburg, Germany. He moved back to Germany as a teenager for a while, and picked up on the language a bit. That's what drove Allison's initial interest – and it blossomed from childhood through young adult.
"I had a fabulous teacher who inspired me to continue learning the language – from sixth to eleventh grade," said Allison, a local resident of Plainsboro, NJ. "During my attendance at West Windsor-Plainsboro High School North, I spent a trimester abroad living with a family in northern Germany."
After completing all of the German courses available to Allison at her high school, she enrolled in college courses in the German Department at Princeton University and her journey continued from there.
"That was the first time I had taken a college course and it was really life changing," she described.  "I got to know the professors and staff, and from the beginning, the German Department was like my home away from home."
She has been thriving ever since. In 2018, Allison graduated Magna cum laude with a Bachelor of Arts degree in German, with certificates in Humanistic Studies and European Cultural Studies.  The former student served as an office assistant in the German Department, a research assistant for a number of professors, and is a freelance translator of German texts.
She spent a year in Vienna, Austria on a Combined Fulbright grant – conducting research on the Austrian legal theorist Albert Ehrenzweig; auditing law classes, and worked as an English teaching assistant at two high schools. Allison is an award-winner of The Mary Cunningham Humphreys Junior German Prize. She returned this fall to begin her studies as a Dean's Scholar at the University of Michigan Law School in Ann Arbor.
Why did you apply to Princeton University?
Princeton has always been my dream school –growing up in its shadow made me wary to apply – I didn't want to be reminded of rejection any time I visited home. Luckily, I decided to take the chance and applied early action. I was admitted in December and committed immediately. I was drawn to Princeton's emphasis on undergraduate students, small class sizes, excellence in various disciplines, as well as the sense of community and beautiful campus.
I was also looking at liberal arts colleges, but many smaller schools had only language classes in German and very few if any seminars. Princeton combined the intimacy and teaching caliber of a liberal arts college with the resources of a large research university.
What are the benefits of pursuing a Bachelor of Arts degree in German studies?
There's so much you can do with a Bachelor of Arts degree in German from Princeton University. The opportunities that you have from professor mentors, funding to travel and do your own research, and attend your graduate school of choice is something that many programs don't always offer.
There is a perception that if you major in a foreign language, you're just learning how to speak it - which is not true. I was able to study philosophy and history - with a focus on German. There are so many different courses offered in the German Department that I was able to explore my varied interests within my own major.
What was your most memorable experience as an intern for the Summer Work Program in Berlin?
It was especially fascinating to work at the German Bundestag, because I'm really interested in government and politics. Observing it from an international perspective was interesting. I was able to attend committee meetings and see the day to day operations of a foreign government. I sat in on meetings with constituents and listened to their concerns. I helped write memos about topics that my Member of Parliament was working on – specifically electric cars. 
I was at the Bundestag right before the 2017 elections, so there was a lot of uncertainty about the future makeup of the coalition government. The Alternative für Deutschland (AfD) was also angling to gain seats in parliament - which they eventually did. They are a far-right party, and the results of that election were similar to our 2016 election and other elections across Europe building on rising nationalism and xenophobia. 
What Member of Parliament did you assist?
I worked for Carsten Müller from Braunschweig, Niedersachsen. He was a member of the Christian Democratic Union (CDU), which is a more conservative party, but I learned a lot despite some political differences. On my last day, he broke with the CDU party line to vote in favor of marriage equality.
Who are some of your closest mentors?
The first class I took was fall semester as a high school senior – I took Professor Inka Mülder-Bach's course German 303 Literary Case Studies. She was brilliant and because there were fewer than 10 students in the class, I was thrown into the college seminar experience. It was extremely eye-opening and inspiring.
That same year I took Devin Fore's Introduction to Media Studies. I was so fascinated and impressed by that class that I eventually chose Devin as my thesis advisor and it centered on media studies. I also took a number of classes with Joel Lande and worked as his research assistant for four years. Joel was very helpful in deciding what I wanted to work on for my independent work - junior papers and thesis, as well as what I wanted to do after graduation. He helped me apply for a Fulbright Award in Austria which I completed this year.
Did you have an active student life on campus?
Yes. I was a member of College Democrats for four years, the Alliance of Jewish Progressives, and I participated in the Tower Club (an eating club). I volunteered as a prison tutor with the Petey Greene program and eventually co-facilitated the Princeton Prison Elective Program during my senior year – moderating a discussion group about current events at a local prison with other Princeton students. I also worked as an Undergraduate Language Assistant and tutored students just starting with German language acquisition.
During my sophomore year I took an interest in sexual misconduct policy on campus, and I was selected to be one of two student representatives on the Faculty Student Sexual Misconduct Advisory Committee where we looked at the results of the inaugural WeSpeak survey and aimed to create positive changes in school policy based on that data. From freshman to senior year, I was a member of SpeakOut – a student activism group that aimed to reduce the prevalence of sexual assault through consent education.
I was an officer for Princeton's Pre-Law Society, a member of the Berhman Undergraduate Society of Fellows, and the Human Values Forum. I worked as an Emergency Medical Technician at the Plainsboro Rescue Squad for four years - two years in high school, and two summers during college. It was an eye-opening experience because you are with people during some of the worst moments of their lives. I had to learn to perform under extreme pressure. It was rewarding but eventually I decided to devote my time to other interests and volunteer opportunities.
Finally, I spent four years as a member of the Princeton University Chapel Choir throughout my college career, I served as the alto section leader and concert manager. We performed every Sunday and traveled on international tours. During my time in the choir, we visited Portugal and Spain on two different occasions. It was important to me to maintain interests and activities outside of the classroom.
Why did you decide to pursue law school after receiving your undergraduate degree?
I can't really pinpoint when exactly I decided I wanted to be a lawyer, but I know it was sometime in elementary school. I wasn't able to articulate why then, but my time at Princeton gave me the ability to do so. The philosophy and history courses that I took as a German major are exceedingly-relevant to politics, current events, and what I want to eventually do as a lawyer.
For me, law is the practical application of my many academic interests – philosophy, history, policy, language – that also allows me to have an immediate political impact, depending on what type of law I end up pursuing. Right now I am keeping my options open, but I hope to use my knowledge of German one day in my career. I would also like to continue being politically active and engaging with causes that are important to me.
What is your best advice for high school and first-year college students?
Be honest with yourself about what you are looking for in a school – for me, campus feel and community were important factors. It is important to apply to schools that fit your needs. Although Princeton happens to be highly ranked, rankings aren't everything.
As for first-year college students, use all the resources that are available to you. Make the effort to go to office hours, form study groups, get tutoring, and ask for help when you need it. Manage your time well with your work so that you also have time to relax and have fun.