Milestone
German Summer Work Program turns 60!
Image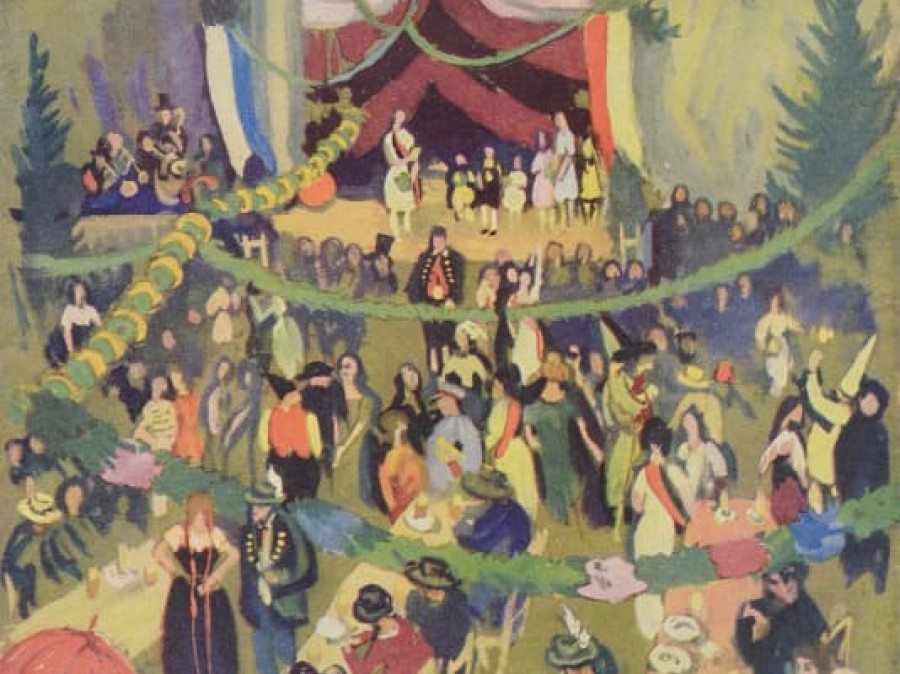 This summer, the German Summer Work Program (SWP) celebrates its 60th year connecting Princeton undergraduates with internships in German-speaking countries, now the oldest and largest international internship program of its kind at the University. Since its founding in 1958, SWP has stimulated interest among students in German language and culture and promoted transatlantic understanding. Beyond job training, the students' experiences enrich their classrooms and communities, returning with greater language skills and new perspectives on some of the most pressing issues of the day. They create a more vibrant, more informed, and far more interesting campus, from which we in the German Department and the University benefit greatly.
Last summer saw one of the largest cohorts in the program's recent history: 31 students successfully completed internships in Germany, with many visiting the country for the first time. From Berlin to Munich, Cologne to Göttingen, Essen to Ingolstadt and beyond, our students discovered new passions and built lasting connections. Students once again had the chance to perform meaningful work in a variety of fields, at universities, hospitals, and research labs, cultural institutions and major corporations, law firms and media organizations, and in the service of the state and federal government. Their work deepened long standing relationships at the Bundestag, the IFO Institute, the St. Joseph Hospital, the law firms dtb Rechtsanwälte and von Trott zu Solz Lammek, the non-profit Kulturfonds Frankfurt RheinMain, the TU-Darmstadt Energy Center, the refugee support program coordinated at the Hessen State Government, and the Jugend Museum Schöneberg and Museum Wiesbaden. Ruhr Fellowship recipients were well-represented this year, with three students accepted to its 2017 program. Students also pursued new opportunities, including internships at Microsoft and SAP, various Max Planck Institutes, the European Space Agency and the German Aerospace Center, and Exberliner magazine.
The program continues to benefit from the dedicated efforts of SWP Director David Fisher, Chair of the Princeton Alumni Association of Germany, who has secured support to provide modest scholarships for students with low- and unpaid internships. Students' travel and immigration fees were again supported through the generous contribution of the Max Kade Foundation, without which the summer's successes would not have been possible.
This coming summer, we look forward to supporting more unforgettable internship experiences; 25 students have been accepted to internships for Summer 2018. In addition, the feedback from last year led to the creation of unique opportunities for returning students, several of whom have since elected to major in German. We are committed to developing more internships in a wider range of fields, so that SWP can continue to benefit students in ways that are most meaningful to them – personally, professionally, academically – for years to come.
Read more about last summer's internships, from the students themselves:
"Having access to the operating room is the most exhilarating thing I have ever experienced and it is an experience I will never forget, I can't wait to be back in the operating room actually standing at the table!" Kerri Davidson, Class of 2019
"I loved my time in Germany and I am planning to apply to programs and companies that may allow me to return to Germany after graduation." Marley Brackett, Class of 2018
"Overall, my internship and my two months in Wiesbaden were completely unparalleled in the quality of the language immersion, work experience, and overall cultural education I received." Janice Cheon, Class of 2020
"I had a great time in Germany this summer! I definitely improved my German proficiency, and I got to experience German culture in a whole new way!" Jack Draper, Class of 2020
"My internship with a law firm was a great way to experience German culture – it was immersive, much more self-directed than a language program, and provided professional and intellectual experience in German reparations law that I will take with me after this program." Sebastian Witherspoon, Class of 2019
"I already miss it. It was awesome!" Ekrem Ipek, Class of 2019
To learn more about the program and application requirements, please visit the SWP homepage (http://german.princeton.edu/undergraduate/summer-work-program) on the German Department website, or check out the SWP Facebook Page (https://www.facebook.com/PrincetonGermanSWP).
For all other inquiries or to learn how to become involved as a future host organization or sponsor, contact SWP Assistant Director Hannah Hunter-Parker.
[Image credit: Heidelberg University Library, 141.1925, 0110]