Summer Graduate Seminar
LMU-PU Summer Seminar A Success
Image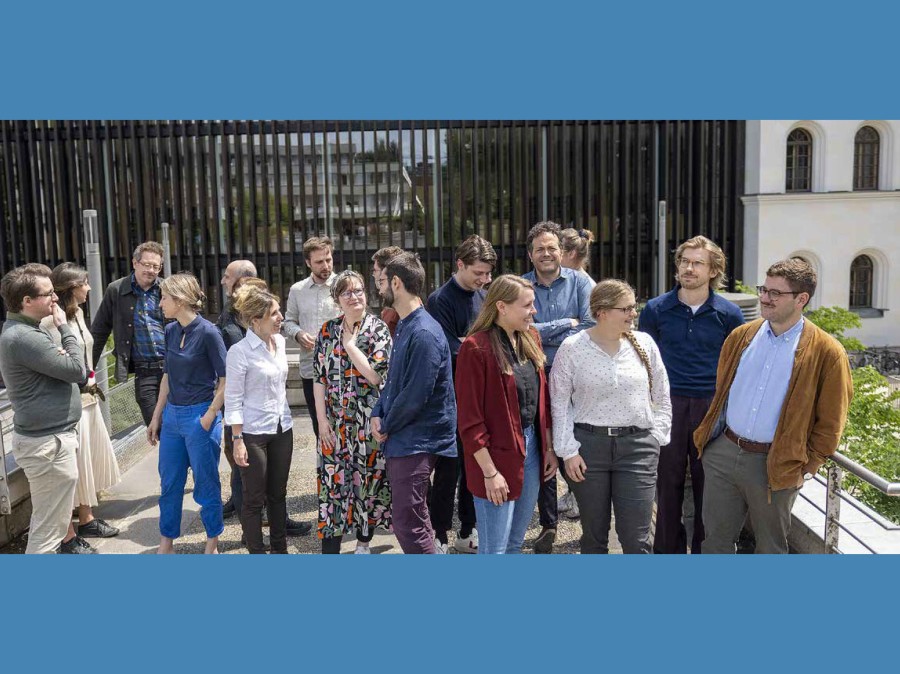 The production of literature has traditionally relied on collaboration of multiple agents, yet much of their activity often escapes notice in literary studies. The first Princeton-LMU Summer Seminar, "Challenging authorship. Hidden networks of the creative process," highlighted the essential role that such often-unrecognized collaborators play in the formation of literature. Convened by Joel Lande (Princeton) and Carlos Spoerhase (Munich), along with their respective colleagues Nikolaus Wegmann and Susanne Reichlin, the seminar aimed to shift the methodological focus away from the solitary author to the encompassing network that contributes to the creative process: editors, publishers, secretaries, friends and family, ghostwriters, and readers.
The June 2023 seminar, which took place in Munich, brought together scholars from Germany, the USA, the UK, and Switzerland. Faculty led seminar discussions concentrated on signal historical and theoretical materials from the early modern period to today, and doctoral candidates and students presented their own research projects. In addition, the group was joined by several literary authors, who spoke about the potential role of AI in the future of literary production and about the challenges and fruits of forming a literary collective.
The Summer Seminar's goal was to foster intellectual exchange and lasting relationships among students and faculty. The three days of intensive discussion testified to the vital importance of collaboration across the Atlantic to the future of the humanities.
For more a report on the seminar, printed in the LMU-Munich's university magazine, please see the PDF posted here. The German Department at Princeton University looks forward to hosting second Summer Seminar in June 2024!