Seniors 2020
Estibaliz Matulewicz
Image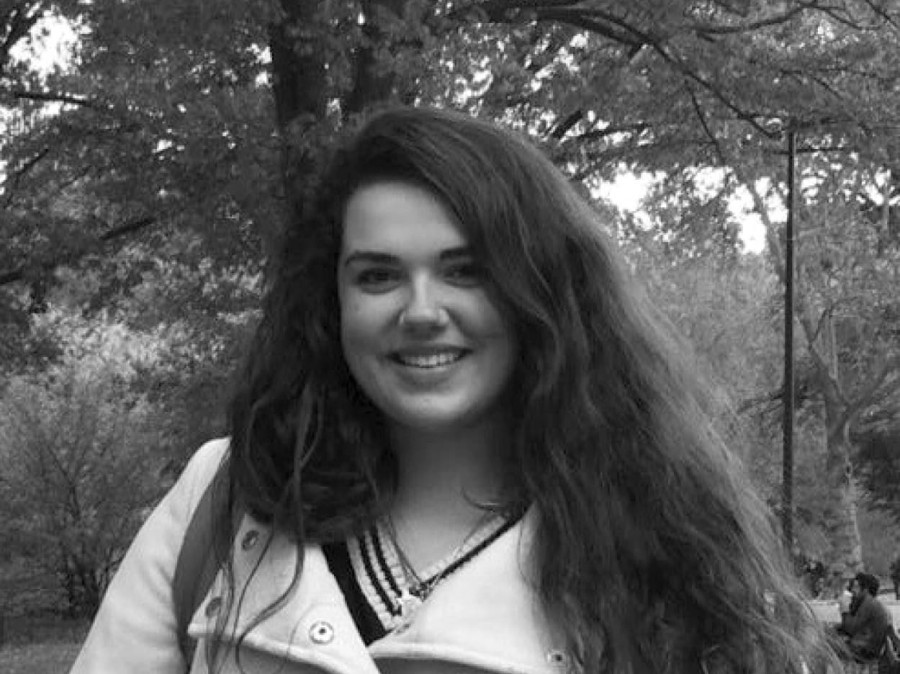 What is your favorite memory from a German class?
In the spring of my sophomore year, I took Professor Levin's Media Theory course "Gramophone, Radio, MP3." For our final session Professor Levin set up a sound system in which we were all able to listen to the binaural audio performance piece, The Encounter by Simon McBurney, with individual stereo headphones. Experiencing this piece through the intended audio was remarkable and, for me, opened the doorway of what is possible at the intersection of sound and performance.
Where is your favorite place to study on campus?
The long table at the end of the third floor of Firestone, particularly in the morning.
What is your favorite restaurant in town?
This is a tough one! I can't decide so I've narrowed it down to two: Jammin' Crepes and Olives.
What are your post-graduation plans?
I will be participating as a Corps Member of Teach for America in Dallas, TX. I was recently hired to serve as a 7th grade Pre-AP Math teacher in Dallas ISD. I will also be studying for my masters in Urban Education, while spending any spare time working on my artistic practice.
What do you see yourself doing in 5 years?
I do not have any concrete plans for myself 5 years from now, as Princeton has taught me to be flexible and seize opportunities as they present themselves. I see several potential destinations where my passions could lead including work as a teacher in the classroom, attending graduate school in the field of Media Studies, or even pursuing a full-time career as an artist. I hope the next 5 years will help land me in a place with fulfilling work and a compassionate community.
What was your best class at Princeton and why?
I always say that the best class I ever took at Princeton was my Freshmen Seminar taught by Professor Nagel entitled "Flirtation or Seduction?". This was the doorway that ended up leading me to majoring in German. The syllabus was absolutely amazing, including a vast array of sources from selections of Horkheimer and Adorno's Dialectic of Enlightenment to Todd Haynes' 2016 film, Carol, that taught me how to have an interdisciplinary approach that spanned not only genres of work but also time. This course was my true introduction to critical thinking and finding connection in the most unlikely of places.
What will you miss most about Princeton?
Most of all, I will miss the people who helped make Princeton my home. My dear friends who pushed me to both work and have fun rigorously, my professors in the German Department and the Visual Arts Department who helped my development as a thinker and creator, and the many staff members across campus in German and Visual Arts¸ Mathey College, the Pace Center for Civic Values, Cannon Dial Elm, and Marquand, all helped bring immense joy to my life the past four years and will be deeply missed.