Image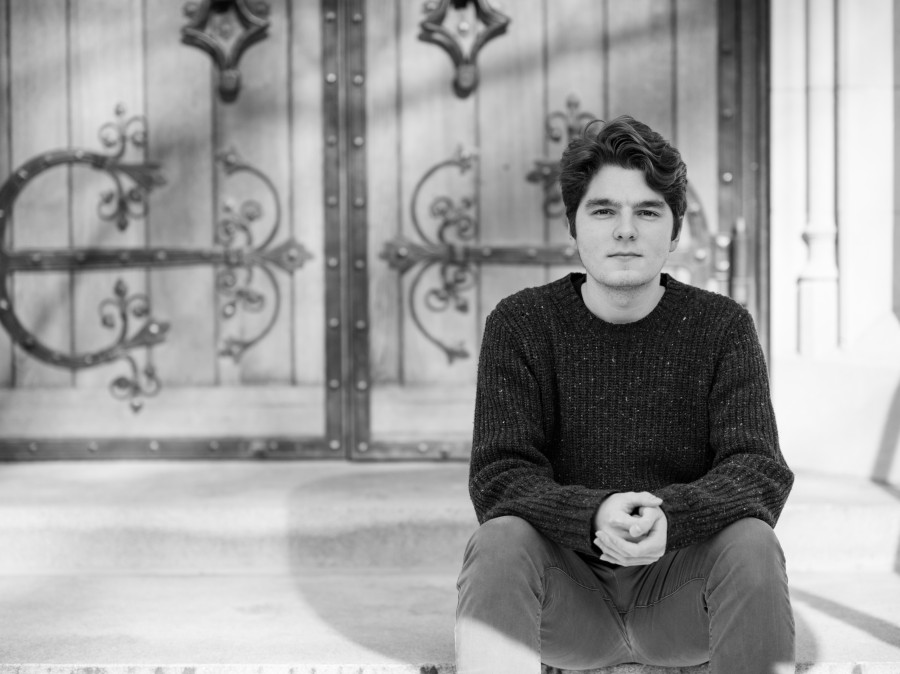 What is your favorite memory from a German class?
One of my favorite memories is hiking the Swiss Alps.
Where is your favorite place to study on campus?
My dorm (Spelman Hall) is my favorite place to study because it has Soviet functionalist vibes.
What is your favorite restaurant in town?
My favorite restaurant is actually a coffee shop (is that a cop-out answer?): Rojos.
What are your post-graduation plans?
I plan to research the social relations of architecture in Vienna with the Fulbright Fellowship.
What was your best class at Princeton and why?
My best class was Professor Ruben Gallo's "Global Seminar," which was taught in Vienna—because we
were in Vienna!
What will you miss most about Princeton?
I will miss the Department and my friends the most.