Collections
Portrait of Goethe Digitized
Image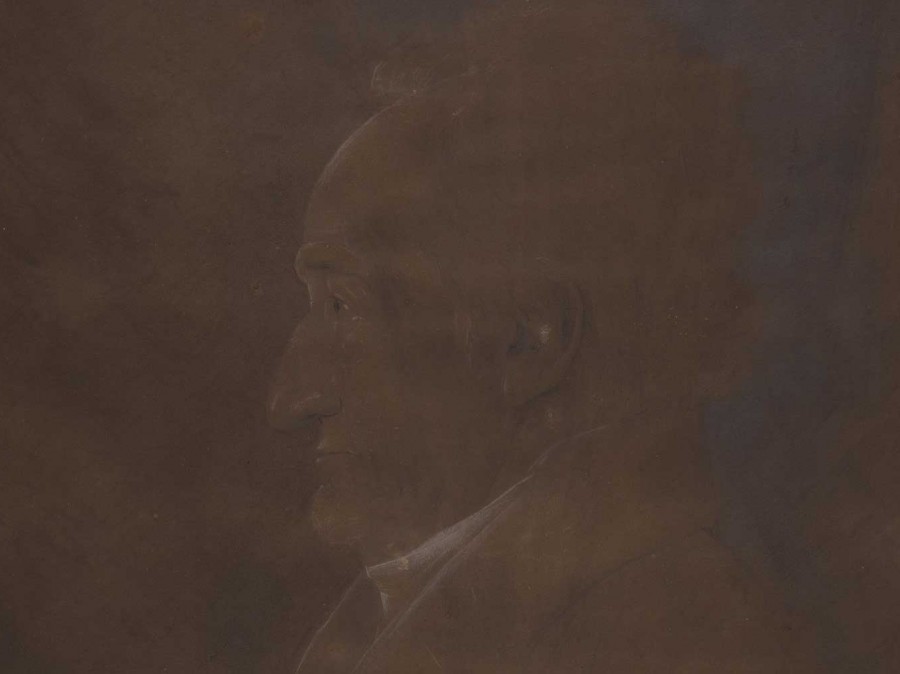 The Special Collections at Princeton University Library house one of the finest portraits of Johann Wolfgang Goethe made during his lifetime. Having been properly digitized, it is now available in a high-resolution facsimile.
Once in the possession George A. Armor (Class of 1877), this crayon portrait was made by Ludwig Sebbers in September, 1826 and has been with the university since 1936. An official note in the New York Times regarding this remarkable gift to Princeton appeared on May 3, 1937.
At the time of the deed of gift, the Sebbers portrait was exhibited in the University Treasure Room. During the Goethe centenary of 1949, it served as the centerpiece of a large exhibition of Goetheana in the University Library. And during the 150th anniversary of Goethe's death in 1999, Professor Emeritus Walter Hinderer used the crayon portrait for both the conference poster and the cover of the edited volume that emerged from the conference. (If you walk past Professor Barbara Nagel's office in East Pyne 214, you can still see the conference poster with the Sebbers portrait on it!)
George M. Priest, then Professor of German in the Department of Modern Languages, wrote about the portrait in the Princeton University Library Chronicle in 1942: "The gift was impressive because the portrait is one of the last which Goethe sat for and German experts in Goethe portraiture had declared this particular portrait to be 'the best,' 'the most gripping' portrait of Goethe, 'the most magnificent portrait of Goethe in his old age.'" In his collected volume on Goethe und das Zeitalter der Romantik, Professor Emeritus Walter Hinderer wrote: "Through this picture, we can draw a direct line from the urban and cosmopolitan Klassiker Goethe to Princeton." ("Über das Bild läßt sich also eine direkte Linie vom urbanen und kosmopolitischen Klassiker Goethe nach Princeton ziehen.")
Those interested in the vagrant history of the portrait should read Professor Priest's very informative essay. Princeton University faculty, students and visitors who wish to examine the portrait in person can request that it be brought to the Special Collections reading room.